Enjoy Amiga with real 68k!
-1.3 Improvements-

1. SD card replaced by microSD (easily available)
2. (3.5mm audio) replaced by easily available SMD version.
3. Tactile buttons move to the front.
4. Power and Disk LEDs moved to the front (case is coming)
5. Board now has 4MB or RAM (Two more chips added)
6. Termination resistors added for RAM-FPGA and FPGA-68000 for signal improvement.

The Minimig, the first hardware emulator of an Amiga 500 system based on Dennis van Weeren's open source projectThe original Amiga chipset (OCS and ECS) is re-implemented in FPGA.Furthermore, thanks to the onboard 68000 cpu, the same used on the original machine. the emulation of the original hardware is accurate and it is possible to run a wide number of games and applications simply copying the ADF files (they are images of the original floppy disks) on a standard SD card. Standard PS2 keyboard and mouse (commonly used on PCs) are supported as well as original Amiga mouse and joystick.The Minimig ARM controller replaces the original PIC chip on the Minimig FPGA board and offers the following new services:

• Faster data transfer (HDD and floppy)
• Support of hard files (HDF)
• Support of up to 4 virtual floppy drives (1x and 2x speed)
• Revised OSD menu.
• 68000 clock to 49MHz!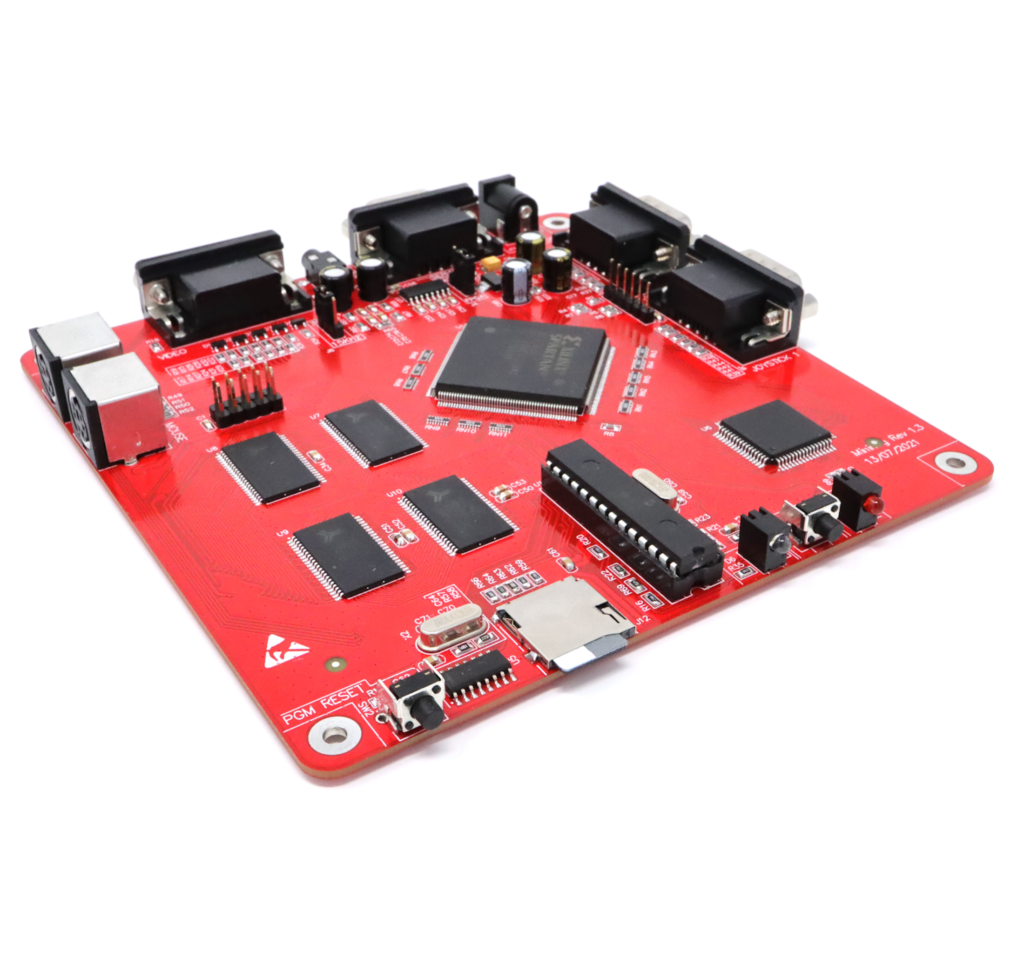 Minimig 1.3 board with SD card (16GB) containing Minimig FPGA core. Universal power supply.