Typically, I tend to forget documenting significant moments, but this time I remembered to capture the arrival of our first pick and place machine from Kayo. To my surprise, the delivery truck had a rather compact size with a narrow hydraulic loading platform. Unloading the machine was challenging, and I was grateful for the assistance from my mother and father-in-law.


It's worth noting that the KingsView broker company facilitated the transport of my shipment from a storage facility in Ontario to my residence. A point of contention was being charged for a large truck due to the machine's size. The service for those final few kilometers was disproportionately expensive. In fact, the cost was almost equivalent to what I paid for shipping from China. Upon the truck's arrival, I couldn't help but feel a tad taken advantage of. This isn't necessarily a reflection on KingsView — I've had positive dealings with them in the past. They merely arranged the service. However, I wanted to share this experience as a cautionary tale about potentially costly "last mile" deliveries. It's always best to be prepared in advance.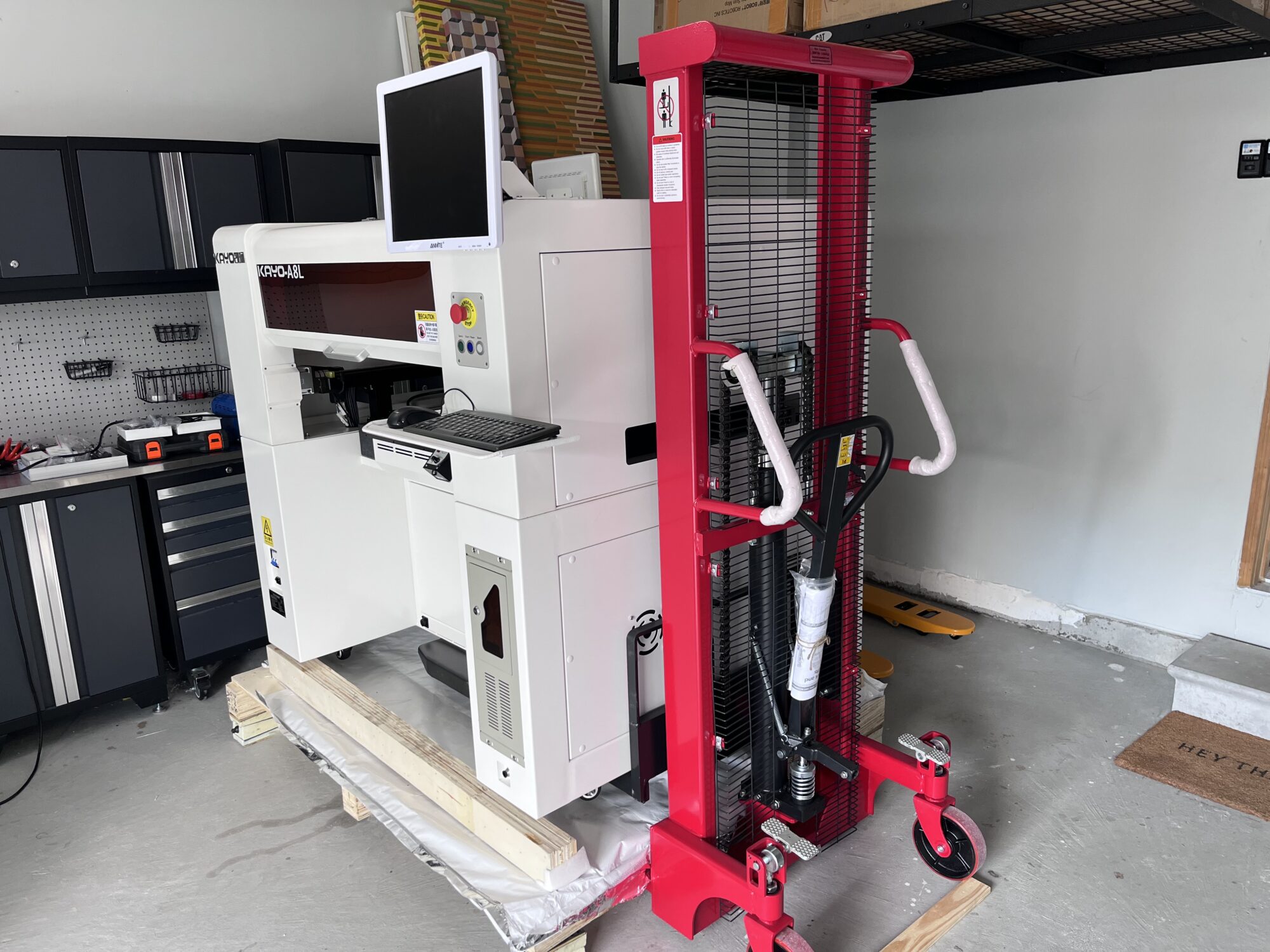 Another unforeseen expenditure was my acquisition of a manual forklift. This hydraulic machine boasts a lifting capacity of up to 2,000 kg, more than sufficient for the machinery I handle for the SMT line. While I already owned a pallet truck, I opted for this unique device primarily because removing sizable machines from pallets can be a challenging and somewhat perilous endeavor. Admittedly, I could have simply rented a forklift. However, after procuring three large machines, I've come to the realization that owning a manual forklift will prove invaluable in the long run.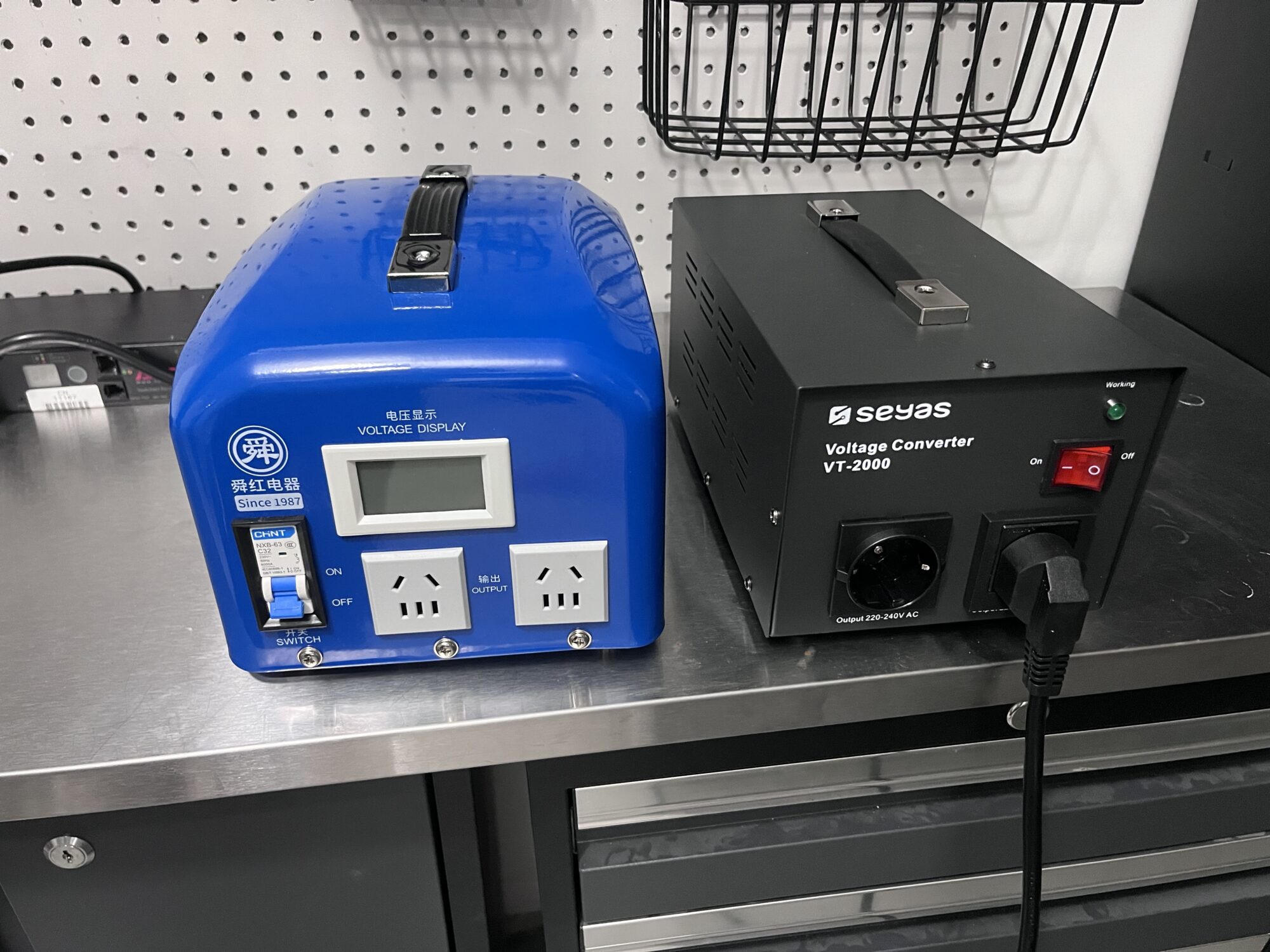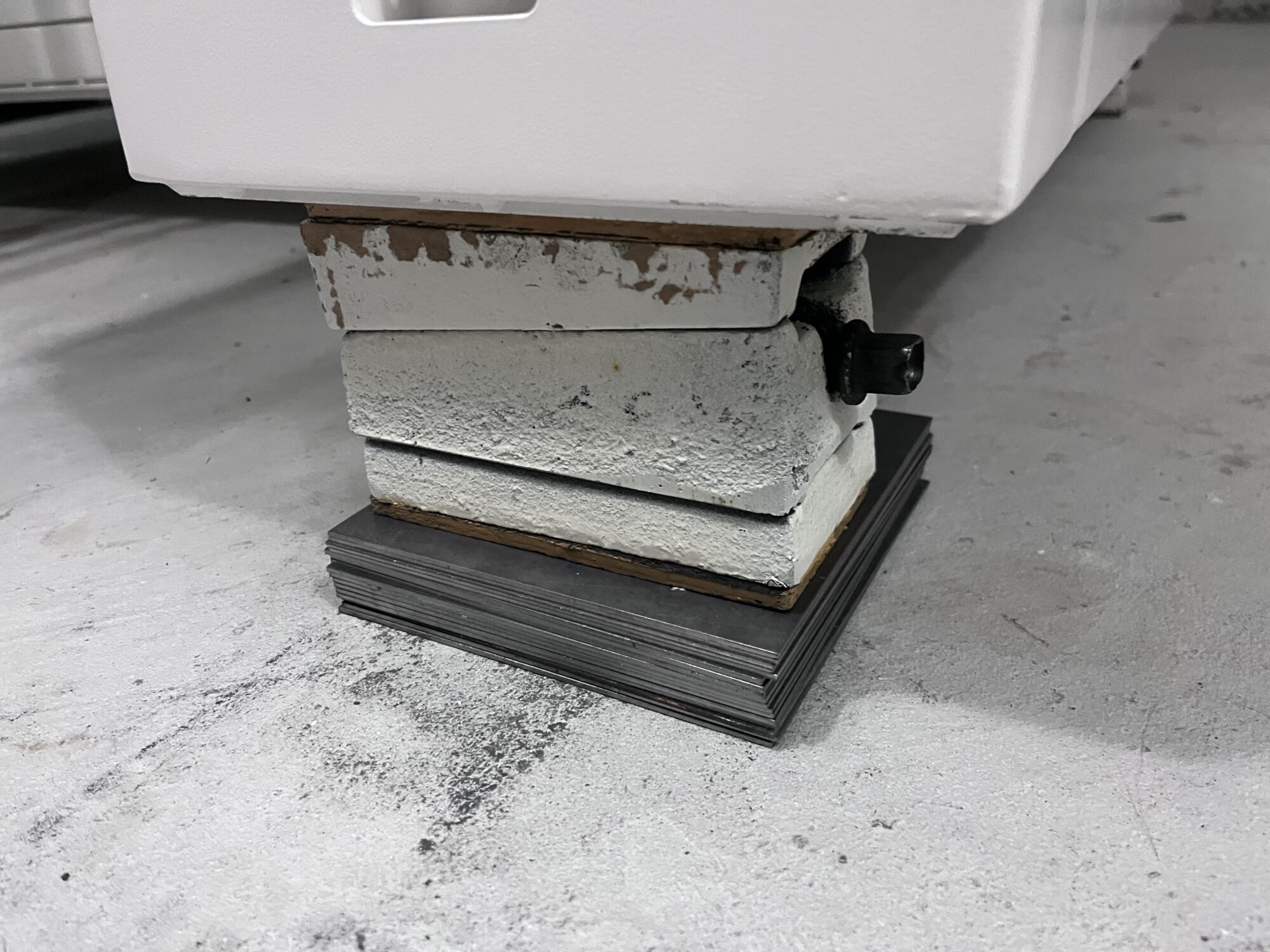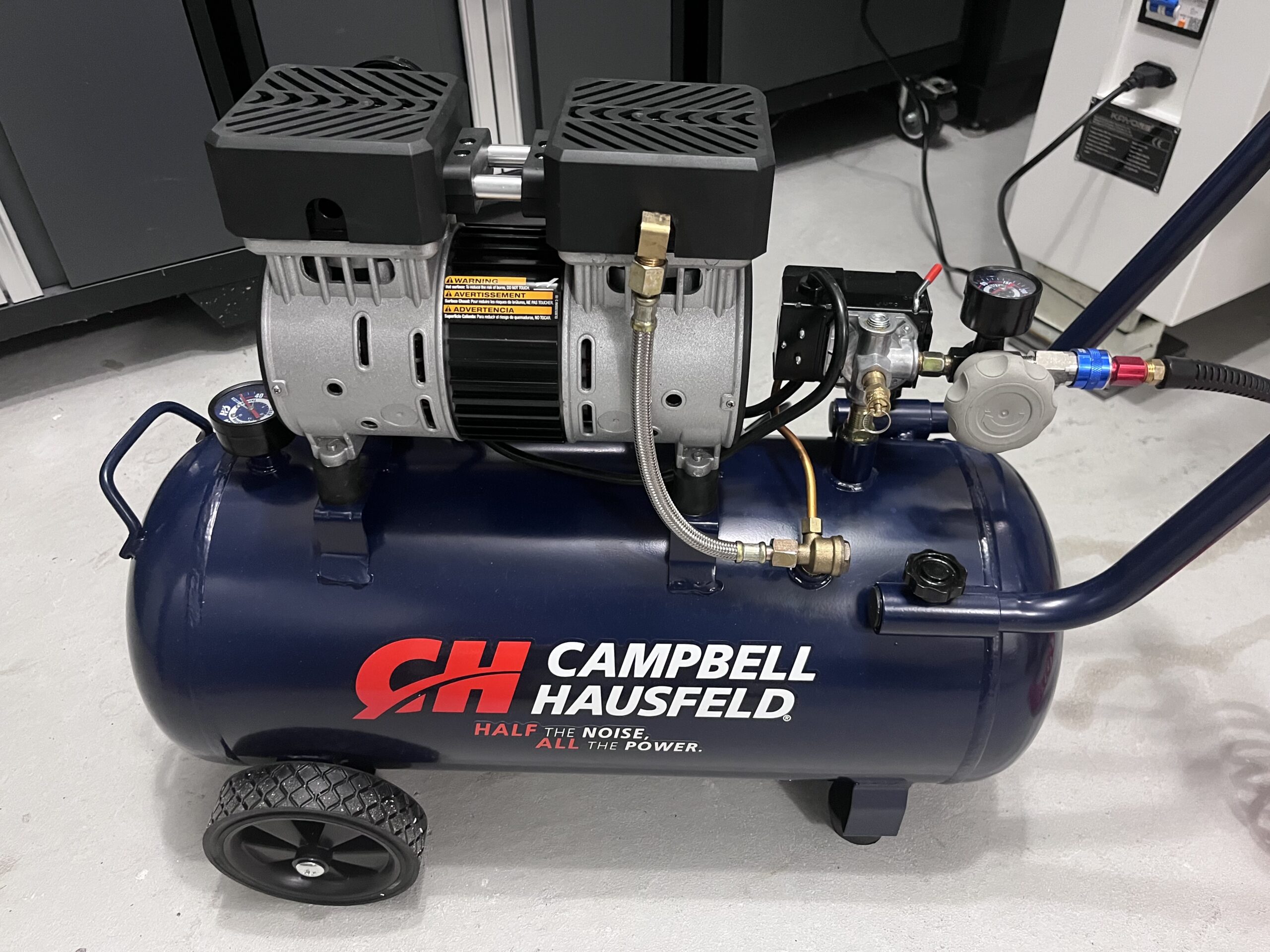 Regrettably, the step-up converter supplied with the machine to transform 120V to 240V proved unstable (seen as the light blue box in the picture). While its build quality appeared sound, the machine's stability was compromised until I sourced a new step-up from Amazon (the black box). Although Kayo recommended a 90L compressor, I chose a much smaller variant, as my typical runs encompass just six boards. Admittedly, I'm wary of compressors; a tank failure can be catastrophic. Once I secure an external casing for the compressor, I'll upgrade to a more suitable unit. A word of caution: Ensure that the compressor for a pick and place machine is non-oil lubricated. I've been advised of potential hazards otherwise. Lastly, leveling the machine was a challenge due to its size and the nature of my garage flooring. Gratefully, with the aid of my neighbor, I acquired additional metal plates, enabling precise adjustments.