Thanks to Justus (Herk on the Discord) I was invited to participate in this year event!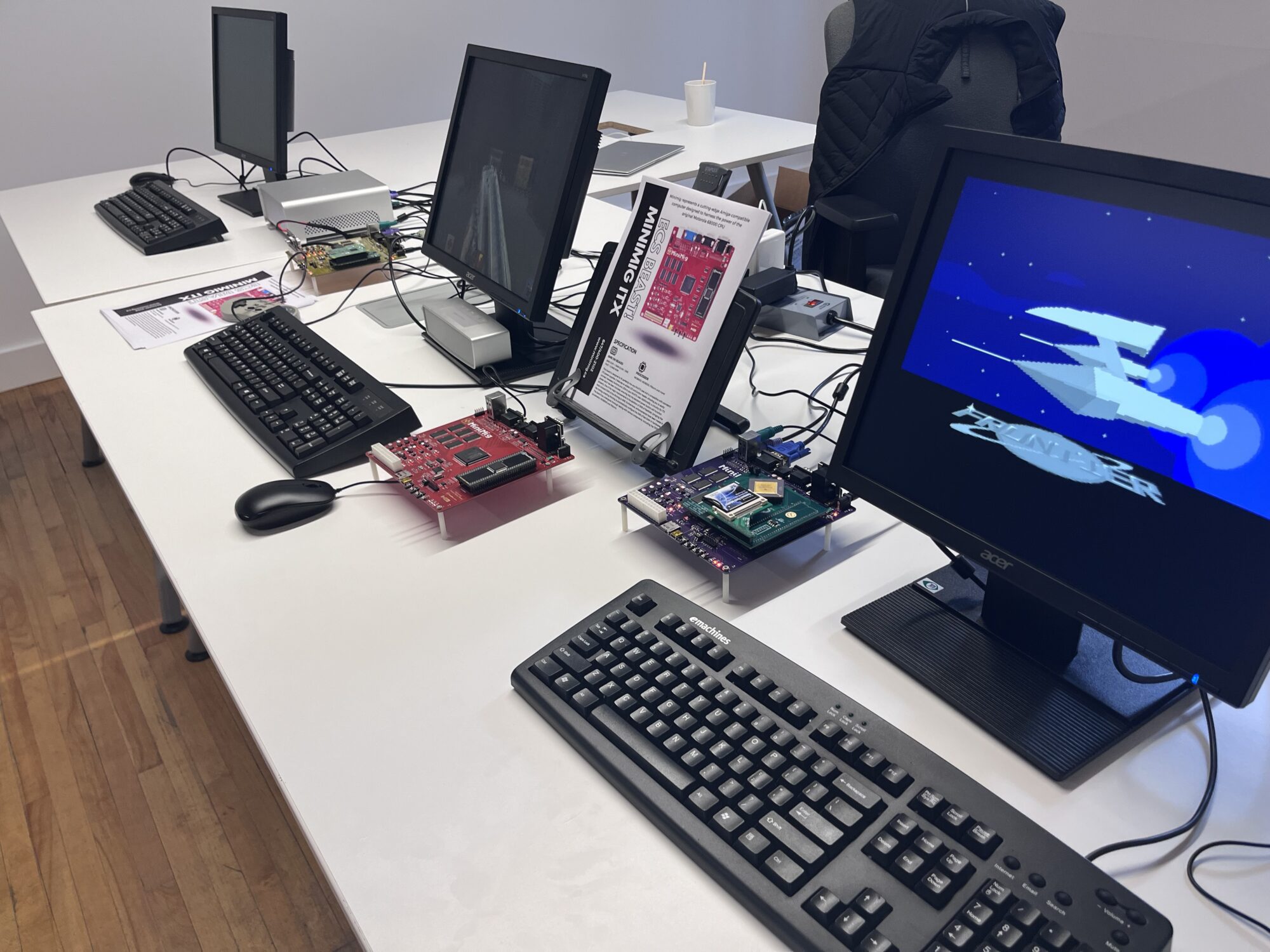 In this photo, you can catch a glimpse of my Minimig setup at WoRC 2023, a momentous occasion marking its debut appearance at a live event. Witness the power of Minimig v1.97itx in action, as it effortlessly runs TF030, PiStorm, and the Motorola 68SEC000 @ 60MHz, outclassing even the venerable Amiga 3000. And, of course, PiStorm treats us to a stunning performance with Quake running at a silky-smooth 60fps in high resolution and true color. Why? Because we can!
---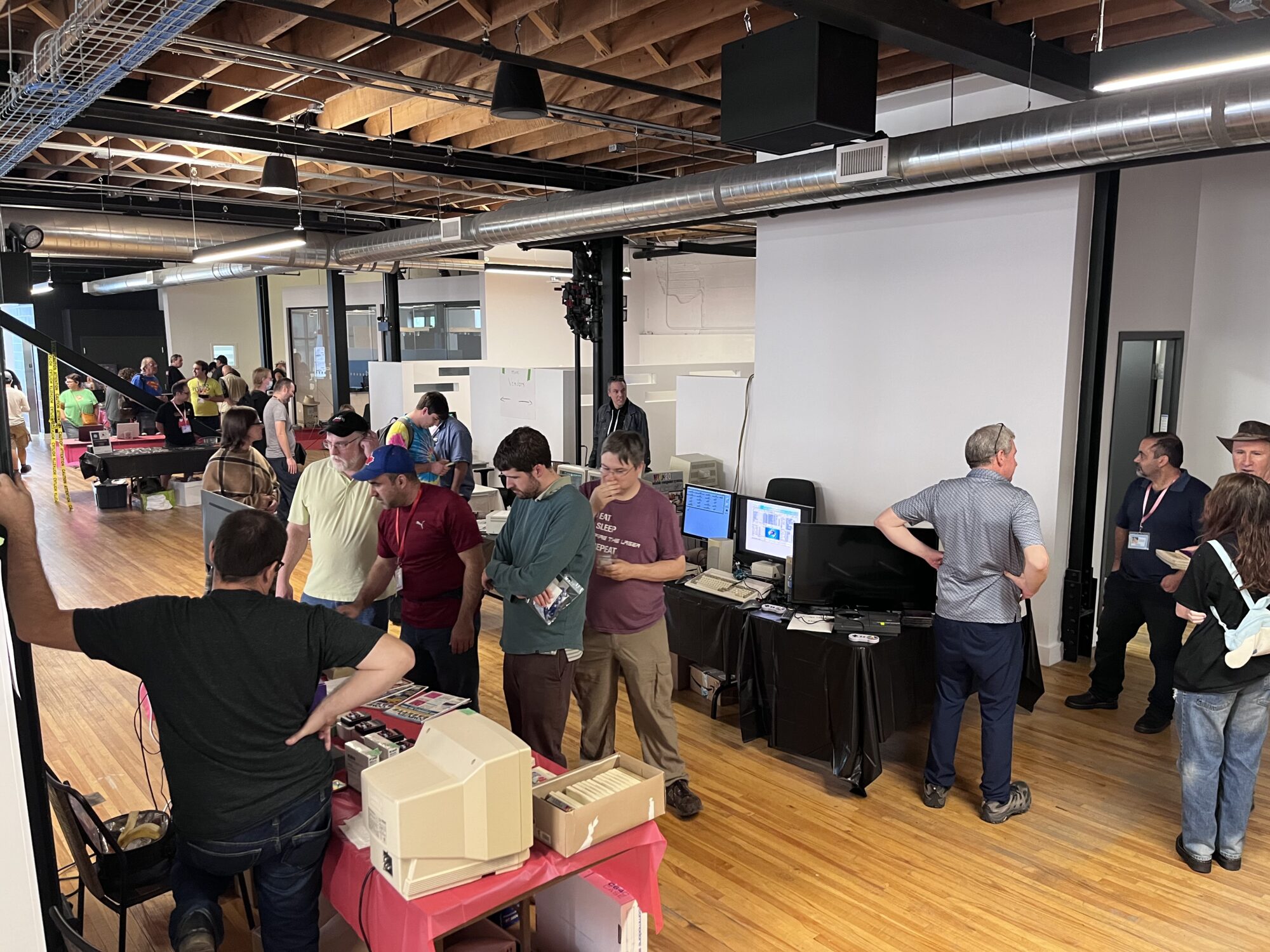 In the photo, you can see our inaugural visitors!
---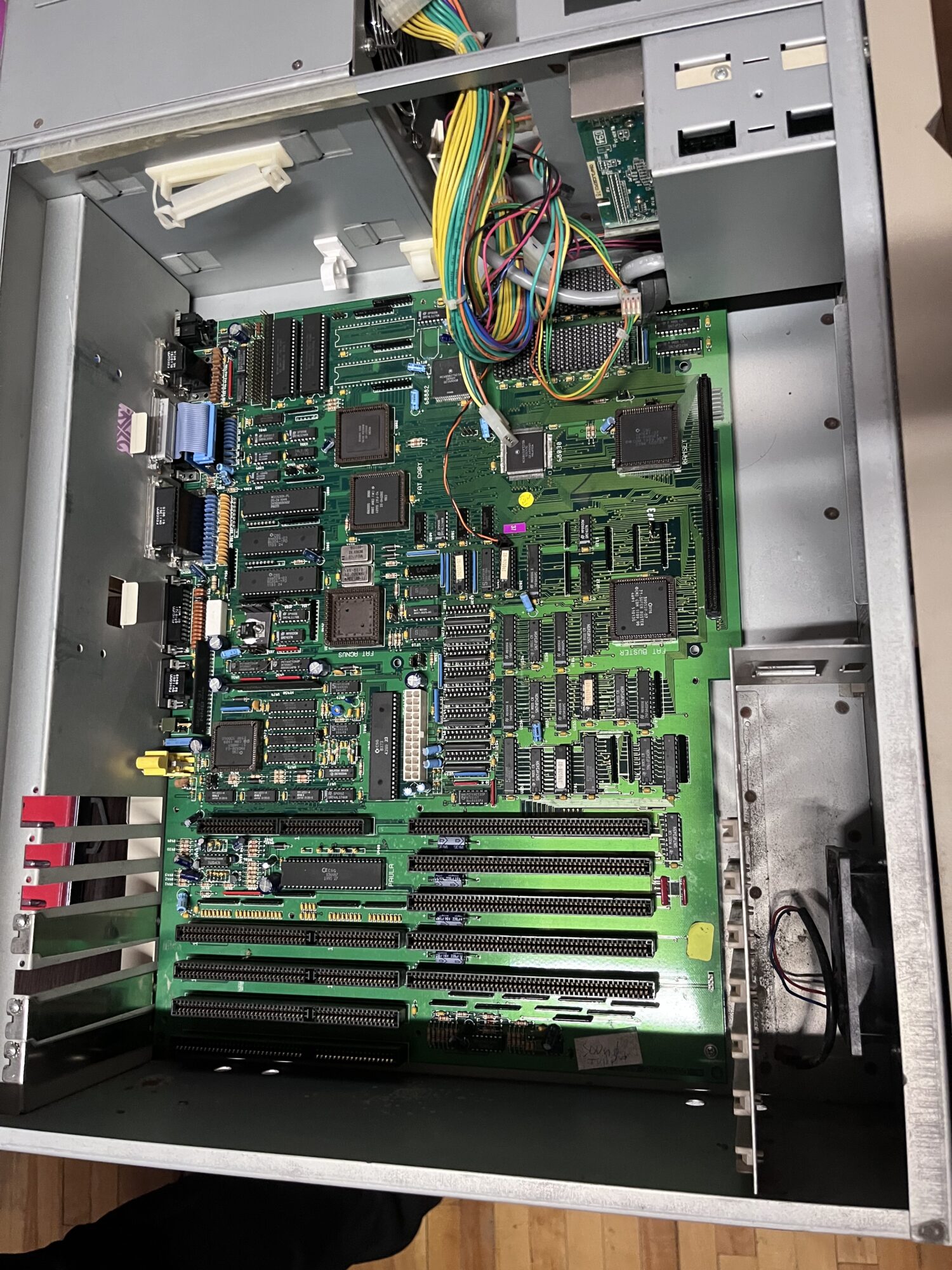 Amiga 3500 – prototype! Behold the Amiga 3500 – a prototype! At this moment, it stands as the final artifact of its kind in Canada.
---
Experience a Blast from the Past at the "World of Retro Computing" Event in Ontario!
Are you ready to step back in time and relive the golden era of computing? The "World of Retro Computing" (WoRC) event in Ontario is your ticket to a nostalgia-filled journey through the world of vintage computers, classic games, and all things retro-tech. Whether you're a seasoned enthusiast or just curious about the technology of yesteryears, this event promises something for everyone.
Day 1: Saturday, September 16, 2023
Minimig Workshop: Ranko Rodic, a proud bronze sponsor from Minimig.ca, showcases the Minimig 1.97itx, designed to fit into any MiniITX case. Drop by for some hands-on Amiga accelerator fun!
Don't miss out on this unique opportunity to immerse yourself in the world of retro computing, gaming, and nostalgia. Whether you're a collector, a hobbyist, or simply curious, the "World of Retro Computing" event promises an unforgettable journey back in time. Join us for two days of vintage tech, classic games, and a community of like-minded enthusiasts. It's a celebration of the past that you won't want to miss!
---
In this video, I had the pleasure of waving to Bil Herd and Dave Haynie (at about 32:30), but unfortunately, the audio quality was so poor that I couldn't engage in a conversation and provide a more detailed explanation of my setup. I deeply regret that the circumstances prevented me from sharing more about it.
---
Learn more about this iconic event. Interview with Justus.